Wigg & Co - other jurisdictions
WIGG & Co undertakes all forms of Legal Costing in the UK or jurisdictions having final rights of appeal to the Privy Council. We can work with you in your jurisdiction.
Royal Court of Jersey

We are familiar with the costs and taxation procedures and practices undertaken by the Judicial Greffe under the Royal Court (Amendment No 13) Rules 1999.
The proprietor, Victor Webb M.A.E., has travelled on assignments to Dominica and Gibraltar and has given evidence on affidavit in Brunei.
We welcome further enquiries from Jersey, Guernsey, The Isle of Man and other jurisdictions, particularly Gibraltar, Hong Kong, Australia and New Zealand.
Victor Webb held a one year work visa for Hong Kong which can be renewed.
Our contact details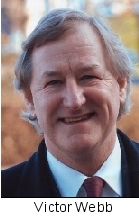 [Please note our new telephone number:]
Tel:
+44 (0)1892 529518
Email:
vw@wigg.co.uk
Web Site: www.wigg.co.uk
Address: Head Office
22 Ashdown Close
Tunbridge Wells
Kent TN4 8DU
2 Aug 2021 | Law Costs Draftsmen | Costing Lawyer