Wigg & Co - Who should pay when an expert witness is asked questions by another party?
Civil Procedure Rule Part 35 Practice Direction 6.2 reads:
"The party or parties instructing the expert must pay any fees charged by that expert for answering questions put under rule 35.6. This does not affect any decision of the court as to the party who is ultimately to bear the expert's fees."
Whilst some lawyers have tried hard to (mis)interpret this as saying the party putting the questions is instructing the expert witness for the purpose of asking the questions, that is not what it means! The fact that the expert witness will have a contractual nexus with his/her instructing solicitor, but not with the lawyer on the other side asking the questions, makes it obvious that it should be the instructing solicitor, not the question-setting solicitor, who has to pay in the first instance. The second sentence in PD 6.2 is there to show that just because the expert witness's instructing solicitor has to pay initially, it does not infer anything about which party ultimately has to bear the cost.
Now, because this duty to pay can be a bit of a nuisance if the instructing solicitor gets an unexpected bill, expert witnesses may be wise to take a few precautions.
For a question to be properly put, it must conform to the requirements of Rule 35.6(2). Generally, it is for lawyers to decide whether a question meets the requirements, not expert witnesses. However, expert witnesses can avoid all possibility of censure for answering questions they ought not to have answered by relying on Rule 35.6(2)(ii). This permits any questions to be put (regardless of frequency, timing or purpose), providing all the parties agree. If instructed by one party, an expert witness should send any questions received from another party to his or her instructing party and ask for permission to answer them. If permission is given, the expert witness will be covered by Rule 35.6(2)(ii). A jointly instructed expert witness should only receive questions that have already been circulated to all parties, but should nonetheless ensure that all the parties agree to the additional cost incurred in answering any questions put.
By following this procedure, the expert witness will be sure that the paying solicitor knows about questions being put by others and agrees that they should be answered. This should greatly reduce the risk of any dispute over paying for the work.
Our contact details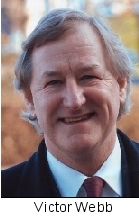 [Please note our new telephone number:]
Tel:
+44 (0)1892 529518
Email:
vw@wigg.co.uk
Web Site: www.wigg.co.uk
Address: Head Office
22 Ashdown Close
Tunbridge Wells
Kent TN4 8DU
2 Aug 2021 | Law Costs Draftsman | Law Costs Drafting