Wigg & Co - Criminal Costs
Criminal costs for work undertaken by lawyers for defendants charged with offences tried in the Crown Courts are payable out of public funds. Fees are payable in accordance with the Graduated Fee Schemes implemented under the Criminal Defence Service (Funding) Order 2007 (as amended). The scheme for advocates is the Advocates' Graduated Fee Scheme ("AGFS") and for solicitors, the Litigators' Graduated Fee Scheme ("LGFS").
For payment to be made, within three months of the conclusion of each case advocates and litigators must lodge, AF1 and LF1 claim forms with the Legal Aid Agency ("LAA") (known as the Legal Services Commission until 1 April 2013). Fees are processed by LAA case workers. In the case of a dispute a request may be made for re-determination to the case worker using form AF2 for advocates and form FL2 for litigators. If stil dissatisfied the advocate or litigator can appeal to a costs judge, whose decision is final unless he is willing to certify a point of principle of general importance, in which case a further appeal lies to a judge of the High Court.
Our contact details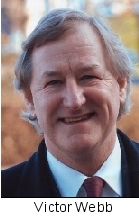 [Please note our new telephone number:]
Tel:
+44 (0)1892 529518
Email:
vw@wigg.co.uk
Web Site: www.wigg.co.uk
Address: Head Office
22 Ashdown Close
Tunbridge Wells
Kent TN4 8DU
2 Aug 2021 | Law Costs Draftsman | Law Costs Drafting