Wigg & Co - Expert Determiners
We have the knowledge and experience to deal with disputes in relation to legal costs. Parties may agree to engage Victor Webb MAE to resolve a dispute and whose decision will be final and binding. Advantage, speed, cost, flexibility, finality, privacy and hopefully the maintenance of an ongoing relationship between the parties.
Wigg & Co - experts
Wigg & Co is a practising member of the Academy of Experts and will provide expert reports and expert evidence for use in court. The terms on which expert evidence is admissible is governed in civil cases by the Civil Evidence Act 1972 and the Civil Procedure Rules, Practice Direction 35, the Civil Practice Protocol for the instruction of experts to give evidence in civil claims.

The Academy of Experts
Acts as an accrediting body for Experts.
Maintains a register of suitably qualified Experts, all of whom have been vetted.
Appoints suitably qualified Experts upon request
Provides Expert Search for those seeking qualified Experts in specific subjects. (If there is no suitably qualified person in the Academy register, a search can be conducted amongst Experts who are not Academy Members).
Trains suitably qualified persons in the techniques of acting as an Expert.
Publishes a Code of Practice on ethical, legal and practical aspects involved in acting as an Expert.
Our contact details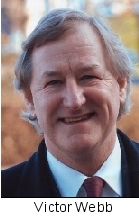 [Please note our new telephone number:]
Tel:
+44 (0)1892 529518
Email:
vw@wigg.co.uk
Web Site: www.wigg.co.uk
Address: Head Office
22 Ashdown Close
Tunbridge Wells
Kent TN4 8DU